The Virginia Horse Council is your voice for the expanding equine industry in the Commonwealth of Virginia. The Council is a not-for-profit organization formed by horsemen for Virginia horsemen. The membership and Board of Directors represent all breeds. The purpose of the Virginia Horse Council is to promote and improve the horse industry in Virginia.
Our mission is to serve as the umbrella organization of the Virginia equine community and to monitor legislative issues affecting horsemen and horses in the Commonwealth.  The vision of the Virginia Horse Council (VHC) is to be recognized as a leader in providing broad representation to all facets of the equine industry before the Virginia General Assembly and Congress.  The VHC collaborates with other areas of the agricultural community and helps facilitate communications between members of the equine industry and state and federal agencies.  The VHC aspires to keeps Virginia horsemen informed of regulations and pending legislation they may impact them, and to provide educational opportunities that further enhance the industry.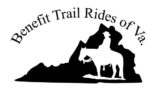 Please consider Joining The Virginia Horse Council!
Join now and get membership benefits for 2019!  After we receive your membership application, you will receive a Welcome Packet which will include:
*Membership Card*
*VHC Scholarship information*
*Info on exciting Member Benefits*
*In-Excess policy (if purchased)*
Business Members are also eligible to have their business listed on our Business Members page!  If you purchase a business membership and wish to have your business listed, please send your business name, address, contact info, website link, and logo to Laura
If you would like to have your Business added to the Business Members Links on our Home Page (see below) for an additional fee or listed on our newsletter, please go to This Page and choose an option!
****VHC ANNOUNCEMENTS****
During the early hours this morning, the main barn at Beaverdam Equestrian Center (15361 Tyler Station Road, Beaverdam, VA 23015) burned to the ground and has been deemed a total loss. Everything was lost…all tack, feed, halters, blankets, etc. In addition, two of their most beloved school horses did not make it out. A "Go Fund Me" page has been started and people in the community have already been taking over supplies. Beaverdam Equestrian Center is owned by Patti (Carter) Driscoll and has been in business for many, many years. She is a wonderful person, beloved trainer and many kids & adults have learned to ride there.  Please click below for the GoFundMe link.
The Virginia Horse Council represented the horse industry of Virginia at the annual Christmas Tree Lighting in Richmond.  Board members Sally and David Lamb and Sue Alvis had a lovely visit with Governor Northam and his wife.  The Horse Council also made arrangements for a gorgeous horse and carriage to provide rides for those attending.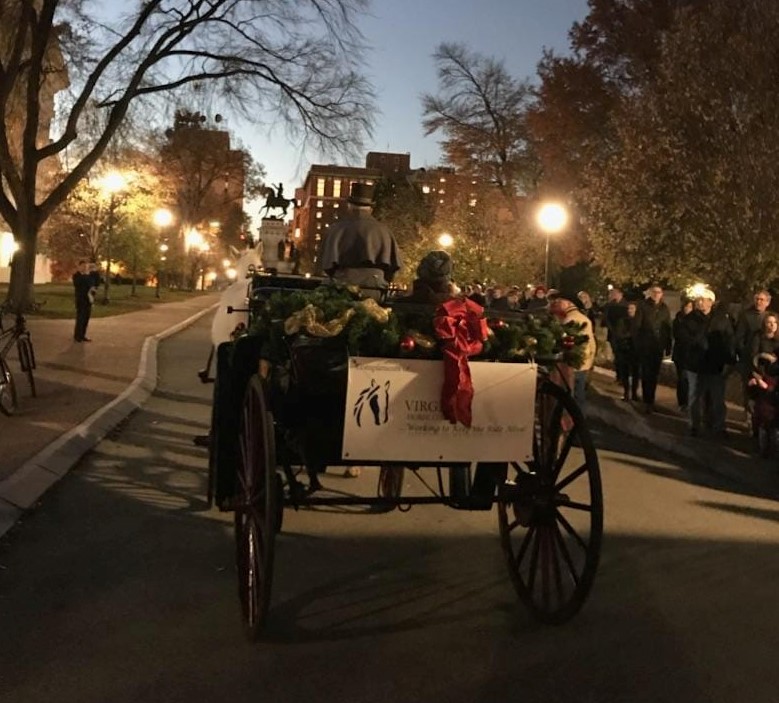 New member option!
Contact Us to find out how to get YOUR business here!