The Virginia Horse Council is your voice for the expanding equine industry in the Commonwealth of Virginia. The Council is a not-for-profit organization formed by horsemen for Virginia horsemen. The membership and Board of Directors represent all breeds. The purpose of the Virginia Horse Council is to promote and improve the horse industry in Virginia.
Our mission is to serve as the umbrella organization of the Virginia equine community and to monitor legislative issues affecting horsemen and horses in the Commonwealth.  The vision of the Virginia Horse Council (VHC) is to be recognized as a leader in providing broad representation to all facets of the equine industry before the Virginia General Assembly and Congress.  The VHC collaborates with other areas of the agricultural community and helps facilitate communications between members of the equine industry and state and federal agencies.  The VHC aspires to keeps Virginia horsemen informed of regulations and pending legislation they may impact them, and to provide educational opportunities that further enhance the industry.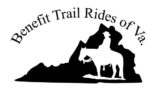 Please consider Joining The Virginia Horse Council!
Join now and get membership benefits for 2019!  After we receive your membership application, you will receive a Welcome Packet which will include:
*Membership Card*
*VHC Scholarship information*
*Info on exciting Member Benefits*
*In-Excess policy (if purchased)*
Business Members are also eligible to have their business listed on our Business Members page!  If you purchase a business membership and wish to have your business listed, please send your business name, address, contact info, website link, and logo to Laura
If you would like to have your Business added to the Business Members Links on our Home Page (see below) for an additional fee or listed on our newsletter, please go to This Page and choose an option!
****VHC ANNOUNCEMENTS****
Dr. John W. Boyd, Jr., Founder and President of National Black Farmers Association Premieres TONIGHT , April 4th at 10/9 pm central
The American Farm, a new docuseries on the History channel, follows hard-working American farmers for an entire year, documenting their many challenges in the agricultural business and their hard-fought triumphs. The series premieres Thursday, April 4 at 10 p.m. and continues for eight parts.
One of the farmers at the center of the series is John Boyd of Baskerville, Virginia, who herds cattle, grows soybeans and serves as president of the National Black Farmers Association. For Boyd, much like many farmers, agriculture runs in the family. He learned the trade from his father and grandfather, and a major storyline on season one of The American Farm is whether Boyd's sons will take over the family business one day.
NEBRASKA STATE OF EMERGENCY
After last week's blizzard & heavy rainfall, many rural Nebraska communities and ranchers are in dire need of assistance. The flooding caused devastating damage to homes and ranches as well as loss of life & livestock. As people are trying to salvage what they can, help is needed.  If you wish to send monetary donations use the links below:
Nebraska Farm Bureau
Nebraska Cattleman Disaster Relief Fund
If you can volunteer or have hay, feed, fencing supplies, or other needed physical items to donate, please use these links:
Nebraska Farm Bureau Disaster Exchange
Nebraska Blizzard/Flooding Resources
To read a news story, click HERE.
Thank you for considering donating to help rural America!
New member option!
Contact Us to find out how to get YOUR business here!