Welcome to our Business Member Page!
Those who purchase a Virginia Horse Council Business membership will automatically have the option of adding their business and website information to this page.
If you are a VHC Business member and would like to have your business added to this page, please send your information to VHC Webmaster and we will add it to this page within a few days.  If you are not yet a VHC Business member, you can easily purchase your business membership by going to the "Join Today" tab.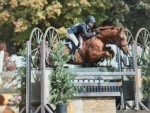 Leg Up Stables
Family operated Hunter/Jumper barn nestled on 50 acres in Southwestern Virginia. We offer full care boarding, lessons and showing from local to AA level.
Located at: 760 Conway Drive Axton, VA 24054
Phone: 434-334-7866
Virginia Horse Council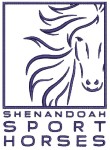 Shenandoah Sport Horses
Shenandoah Sport Horses offers high-quality horses and ponies for sale. We specialize in matching amateur riders with equine partners they can enjoy as they reach their riding goals.
Located at: 105 Beech Hill Road Lexington VA 24450
Alice Bruno - 540-319-9810 (call or text)
Virginia Horse Council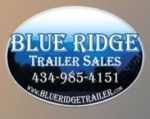 Blue Ridge Trailer Sales
Our goal is to insure that every customer understands what trailer and tow vehicle best suits their needs. We specialize in new and used horse trailers, professional service, fabrication and state inspections.
Virginia Horse Council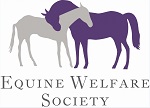 Equine Welfare Society
We work to prevent horses from becoming unwanted and create adoptable horses by retraining rescue horses with marketable skills, educating people on the responsibility of horse ownership, basic horse husbandry and responsible breeding and making available low or no-cost fertility control and/or basic veterinary care. Make "Adoption Your First Option" and consider one of our wonderful horses!
Virginia Horse Council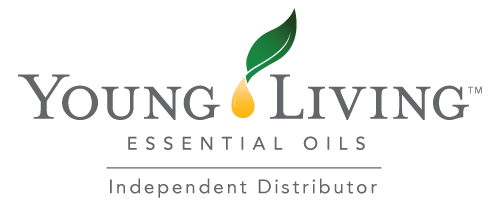 Young Living Essentials
I educate people on how to improve their quality of life by supporting their health and wellness through Essential Oils, Essential Oil infused supplements, and toxin free cleaning. This is especially important for our children and pets as they are more sensitive to toxic chemicals than adults. I am available for classes in your home or barn, yes horses love Essential Oils too.
Virginia Horse Council

Gayle Harvey Real Estate
Gayle Harvey Real Estate, Inc. represents buyers and sellers of some of Virginia's finest equestrian properties. From small huntboxes to professional facilities, our experienced equestrian and farm agents are ready to assist you!
434-220-0256 (office)
198 Spotnap Road Suite C5
Charlottesville, Virginia 22911
Virginia Horse Council

Wildwood Farm
Lessons/training in Dressage, Hunt Seat, Eventing, Cross Country (fox hunting) Skills, Trail Riding Skills and Orienteering available at your home in the Augusta County area or trailer to my facility to use the 100×200 riding ring, the schooling jump trail that winds through hills and woods, or the many trails for riding in the surrounding forest.
Virginia Horse Council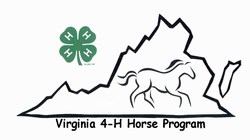 Virginia's 4-H Horse and Pony Program
Virginia's 4-H Horse and Pony program emphasizes equine selection, nutrition, management, riding, recreation, fun, and horsemanship. Horseback riding provides an outdoor sports fitness program for physical, personal, and emotional development, including confidence building, which can develop into a life-long hobby or business. Projects are available for youth owning or having access to horses, and also for youth not having access to horses (horseless horse projects).
Virginia Horse Council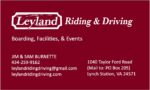 Leyland Riding & Driving
Boarding, facilities and events
Jim & Sam Burnette
1040 Taylor Ford Road
Lynch Station,VA 24571
434-259-9162
Virginia Horse Council
East Coast Stock Horse Association
The East Coast Stock Horse Association offers a family friendly, affordable, fun environment that promotes the versatility of the stock horse and is open to ALL horse breeds and their riders. We hold several sanctioned shows each year, schooling shows, and one benefit fun show. Members qualify for year end awards by competing in three or more sanctioned shows during the show year. The ECSHA offers Open, Amateur, Limited Amateur, Youth, and Limited Youth classes at every show as well as Walk/Trot classes.
Virginia Horse Council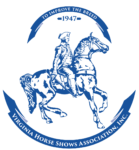 Virginia Horse Show Association
The VHSA is an association of show members and individual members cooperating to promote the sport and to improve the breeding of horses in the Commonwealth.
Virginia Horse Council

Indigo Equine Nutrition
My name is Michaela Wenger and I am a Certified Equine Nutrition Advisor. I specialize in creating custom nutrition programs for individual horses and for farms. I also offer pasture management and forage analysis services. As an independent advisor, I do not receive any compensation from any feed or supplement companies. Because of this, I provide unbiased, science-based advice. I work with all breeds and disciplines. Whether you have a pasture puff, performance horse, or a horse with special needs, I can create a nutrition program that will help them look, feel, and perform their best!
Virginia Horse Council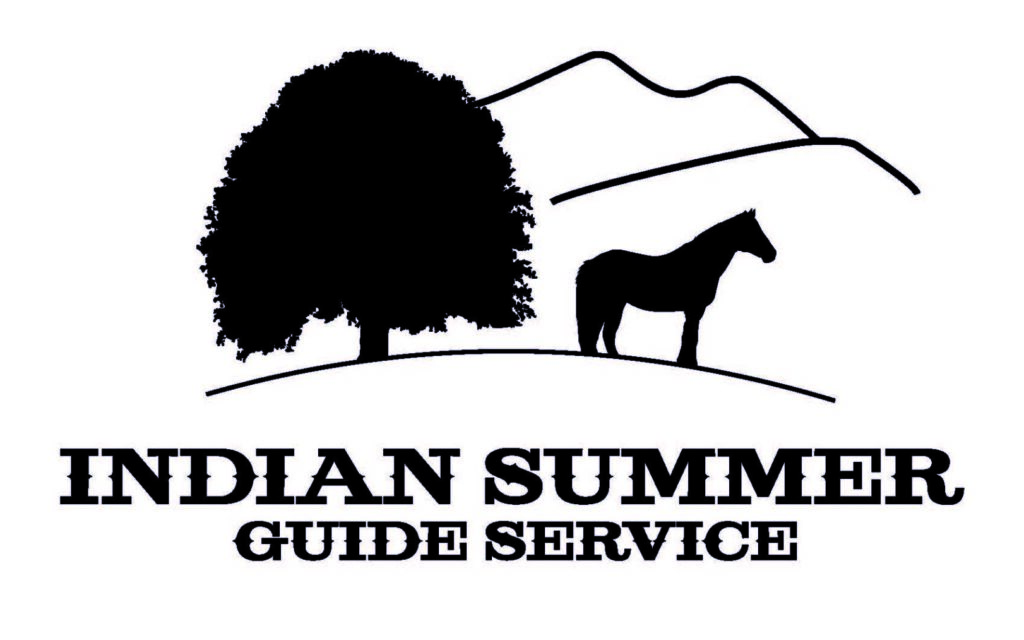 Indian Summer Guide Service
Virginia Horse Council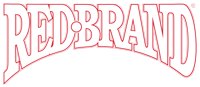 Indian Summer Guide Service
Red Brand
Red Brand wire fence is made of 100% USA steel from start to finish. Our wire fence products have been the trusted choice of property owners, farmers, and ranchers since 1889. Red Brand uses the best American-made steel for quality and reliability in every product.
7000 S W Adams St
Peoria, IL 61641
Dain Rakestraw / Director of Marketing and Client Services
dain.rakestraw@libertysteel.us
(800) 447-6444
Virginia Horse Council

Metal Sales
Metal Sales Manufacturing Corporation is a distinguished provider of metal roofing, walls, and panels for the commercial, agricultural and residential construction industries. With the industry's largest and most knowledgeable sales and support team, Metal Sales has the expertise to address today's challenges in high-performance, sustainable and Net-Zero building.
7800 Highway 60
Sellersburg, IN 47172
Jason Bragg / Marketing and Communications Manager
marketing@metalsales.us.com
502-855-4300
Virginia Horse Council

Morton Buildings
Lisa Blockage
Morton Buildings
252 W. Adams Street
Morton, IL 61550
(800) 447-7436
info@mortonbuildings.com
Virginia Horse Council